Host unforgettable celebrations at the Manor
Hämeenkylä Manor is an excellent choice as a venue for your celebrations. The historic manor and the surrounding park create a distinguished atmosphere for your events.
Explore our pre-designed celebration menus or inquire with our sales department to create a personalized menu according to your preferences. You can choose between a buffet-style meal or a served menu (served menu will be tailored based on the customer's preferences).
In the Front Manor's Lyhty cabinet, both family celebrations and corporate events are held
The Lyhty cabinet is located in the Front Manor, adjacent to the restaurant "Soihtu." The space features 14 round tables and can accommodate up to 84 guests, making it a popular choice for family celebrations. You can successfully host birthday parties, christenings, confirmations, weddings, or memorial services here.
The venue is also well-suited for various corporate events such as informational sessions, lunches, dinners, and cocktail parties. During the summer, you can also utilize the terrace, accessible directly from the "Lyhtykabinetti."
For catering, you can choose between a buffet-style meal or a served menu.
The space is equipped with two ceiling-mounted projectors and large projection screens on the walls. The technical setup includes a wireless handheld microphone and sound equipment. Additionally, you can bring in performers and have acoustic music in the space.
Pictures from the Lyhty cabinet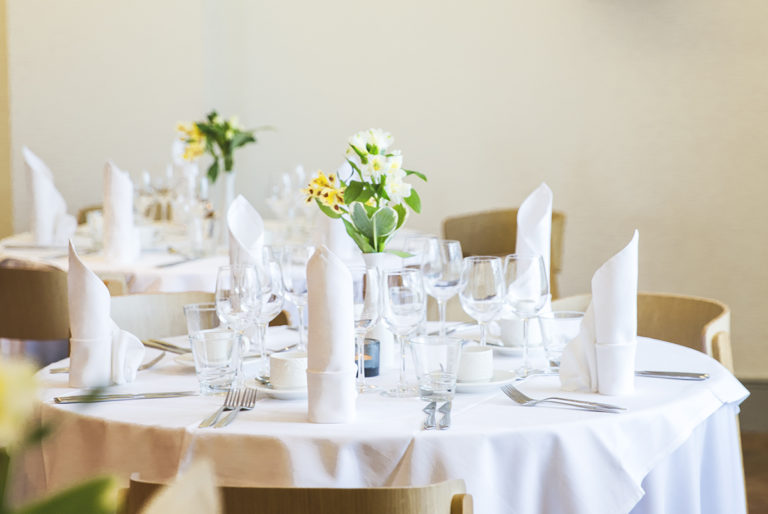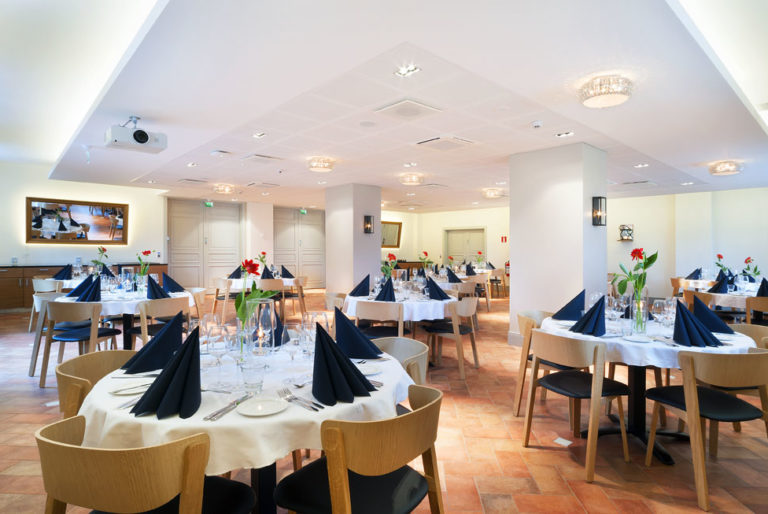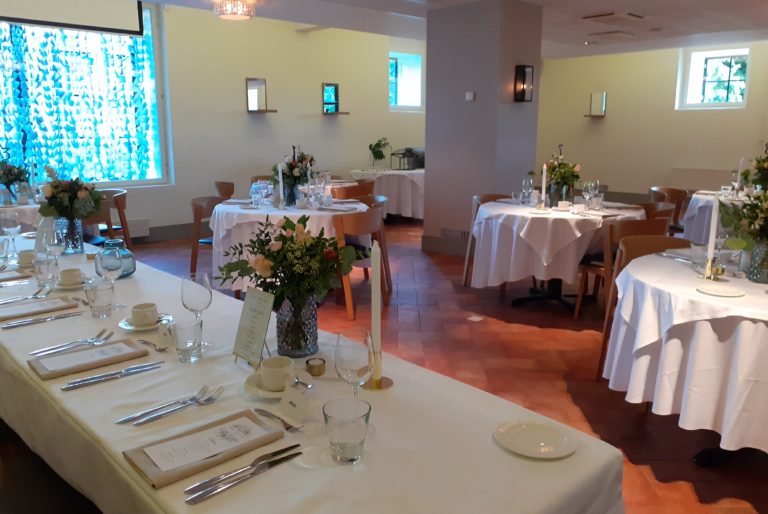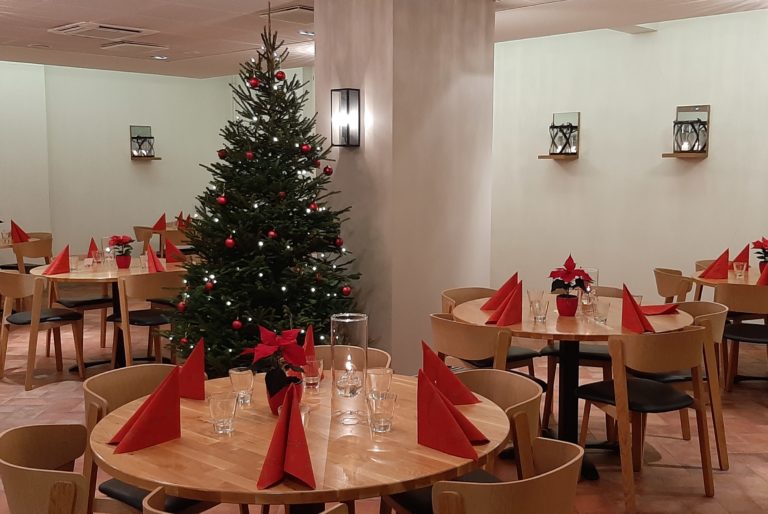 You can organize all kind of events and celebrations in the spacious Banquet hall of the Old main manor
The beautiful hall of the Old Main Manor is a popular venue for celebrations. Thanks to its high and wide windows, the banquet hall is filled with natural light, and the high ceiling creates a spacious atmosphere. With everyone gathered in one large space, guests can easily see each other and follow the program or focus on the main attraction of the event. The dining arrangements are convenient with a buffet table. There is enough room in the hall for an orchestra, and the parquet floor allows for dancing and merrymaking.
Through the hall's large windows, guests can enjoy a view of the private courtyard, where they can take a break and cool off during the celebrations. The courtyard can also be utilized for hosting parts of the event, with a few tables set up outdoors.
Tables can be arranged according to the customer's preferences. In total, the hall can accommodate up to 120 people seated at long tables.
Pictures from the banquet hall